Orthodontic preparation for alveolar bone graft
The main objectives of orthodontic treatment of patients with cleft during mixed dentition are:​
1. To align the dental arches and establishing a functional occlusion, favoring a more normal growth tendency.​
2. To prepare the area of the alveolar cleft to receive the bone graft that must be carried out before the eruption of the permanent canine.​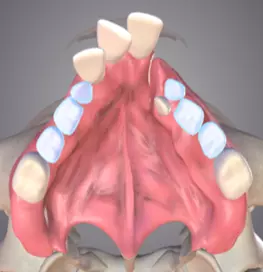 Collapsed maxillary arch with severe crowding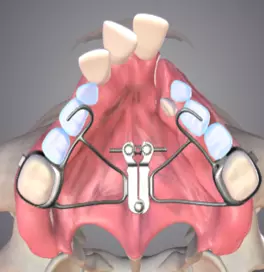 Fixed palatal expander before activation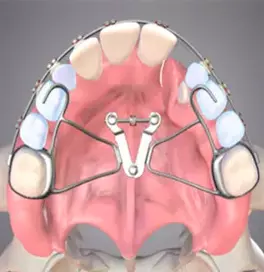 Fixed palatal expander before activation maxillary arch after tooth alignment and palatal expansion
Digital records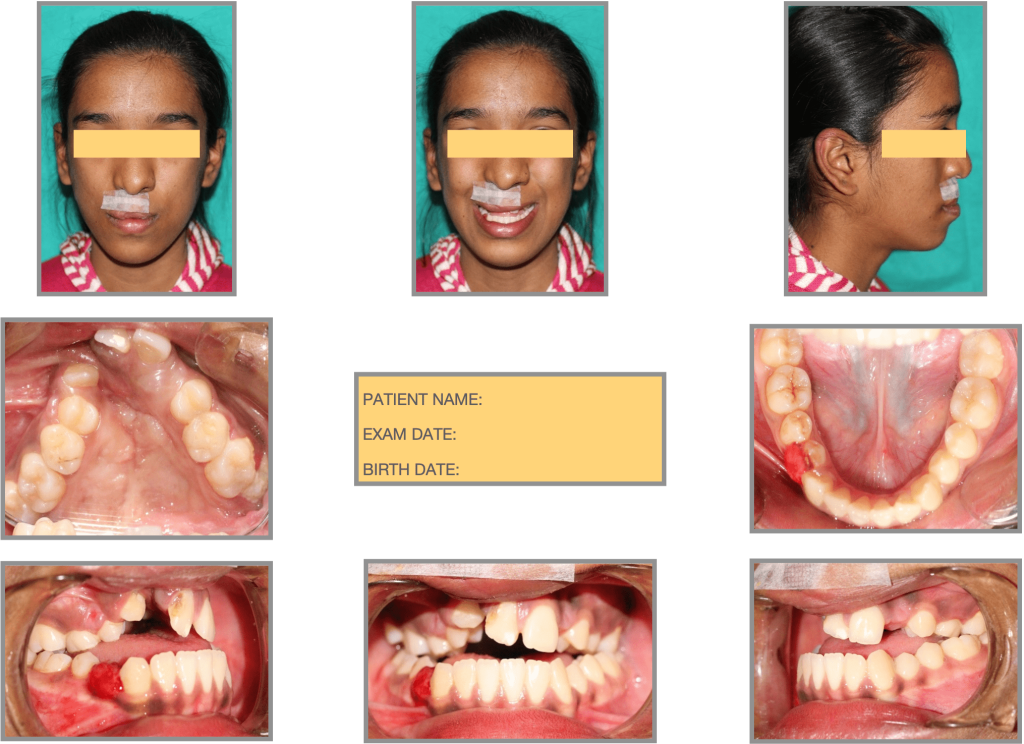 Intra/extraoral photographs
Digital records - X-rays and cephalometric analysis
Orthodontists are increasingly adding digital technology to their orthodontics records.
These include the use of digital photography, digital radiography as well as e-models.
Number of software are available to do 2D and 3D cephalometry on radiographic or CBCT data.
Digital X-rays and cephalometric analysis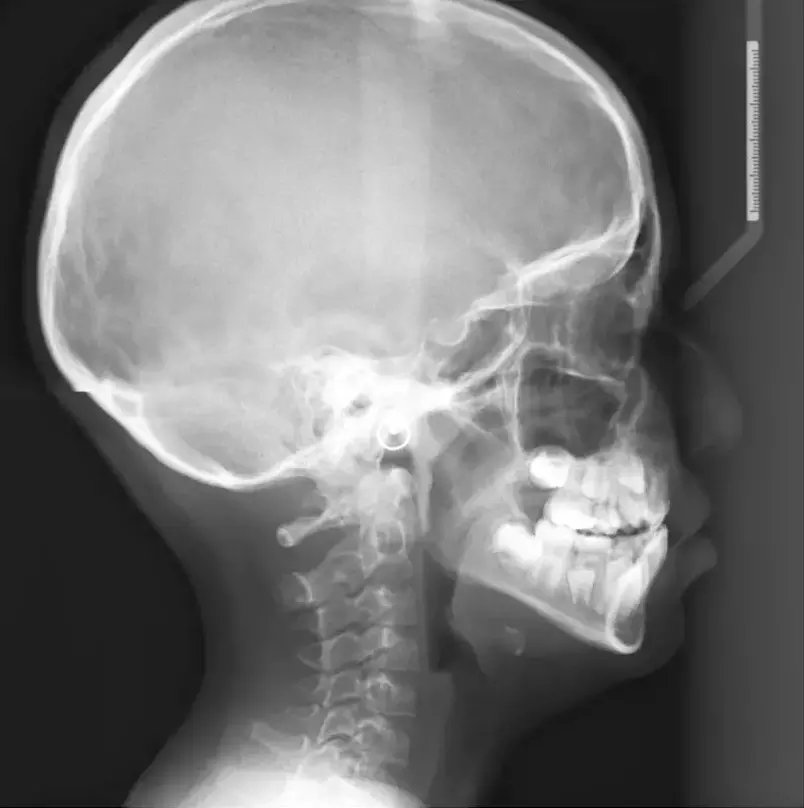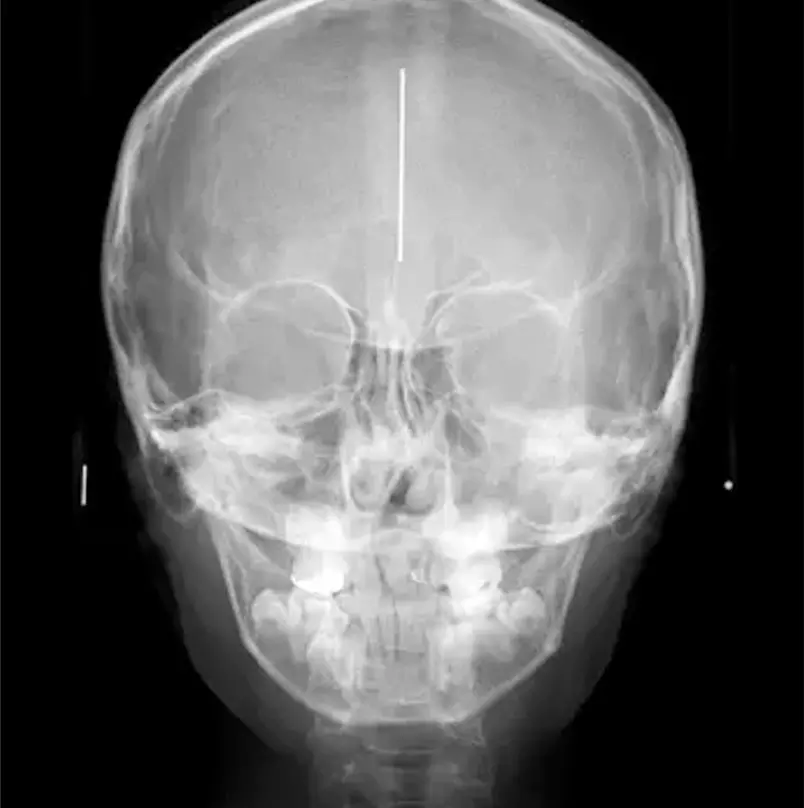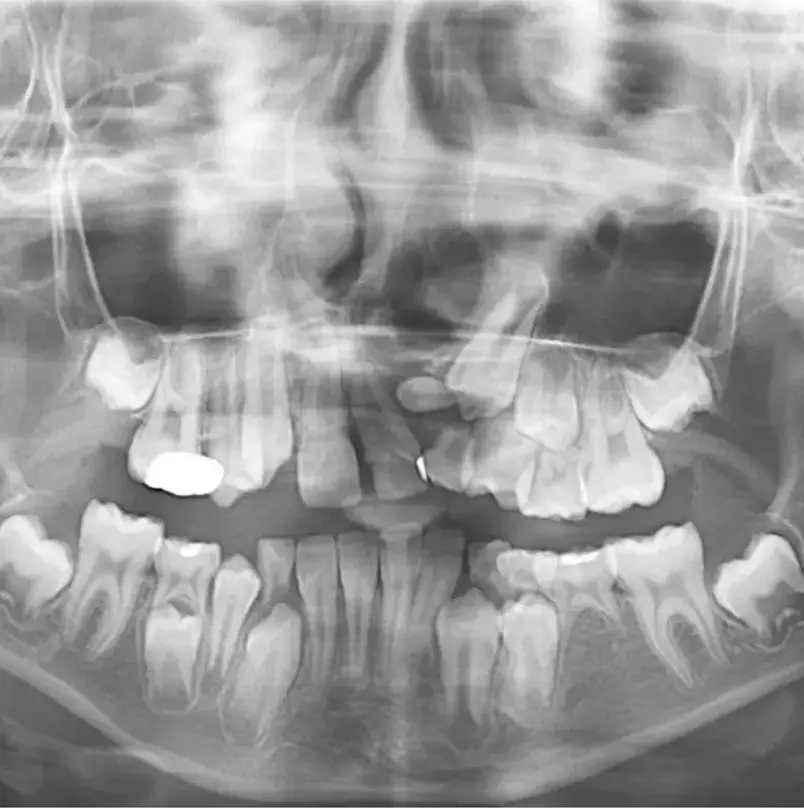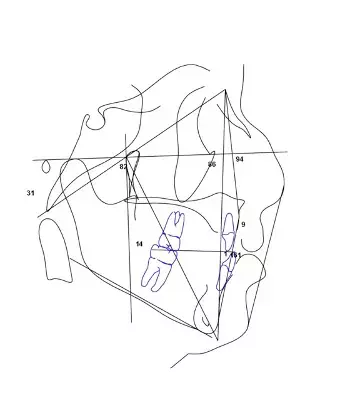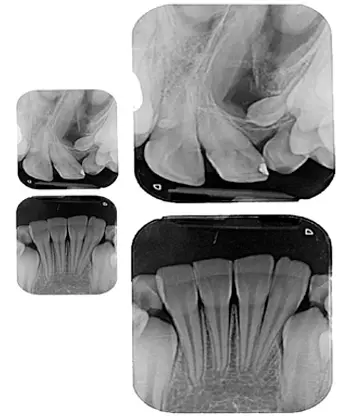 Digital records - Cone beam computed tomography
CBCT images to compare with digital x-rays
Cone beam computed tomography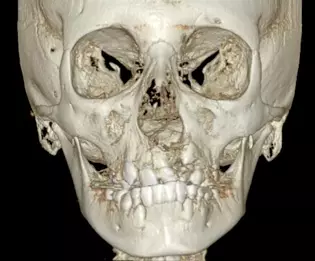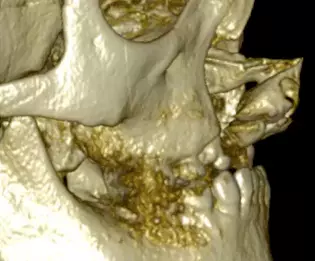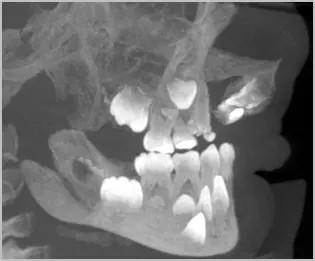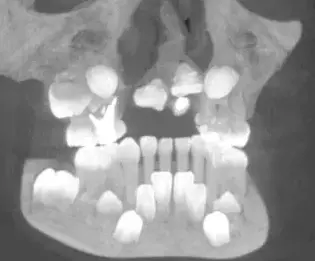 Intraoral scan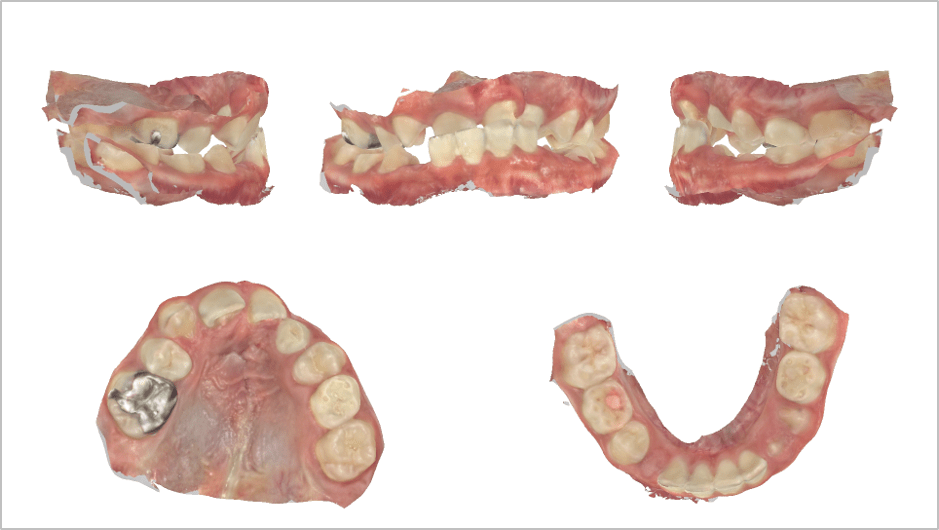 Intraoral scan images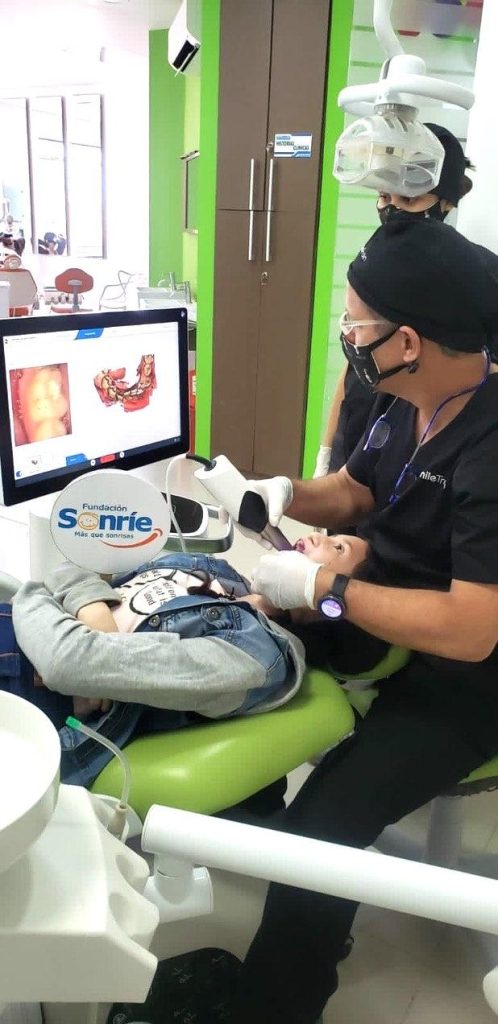 In-office Intraoral Scanning procedure
Path A - Digital Treatment simulation
Video display of the virtual treatment plan showing the  sequence of tooth movements needed to correct  the patient's malocclusion.
Digital design/manufacture (aligners)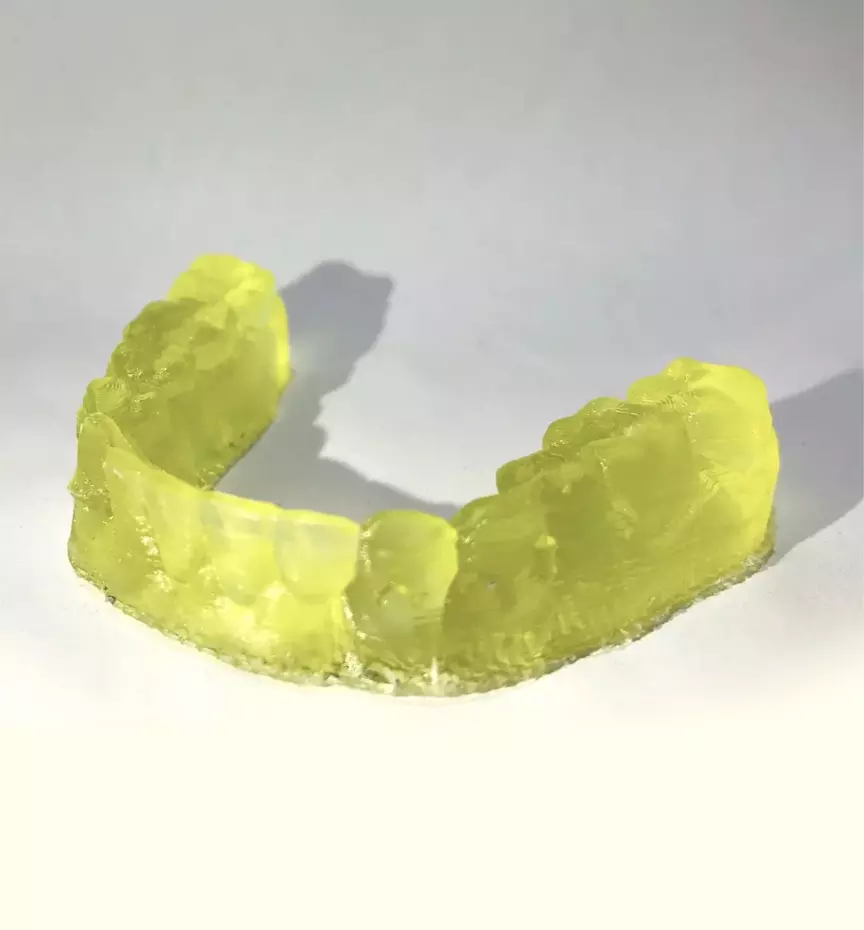 3D printed models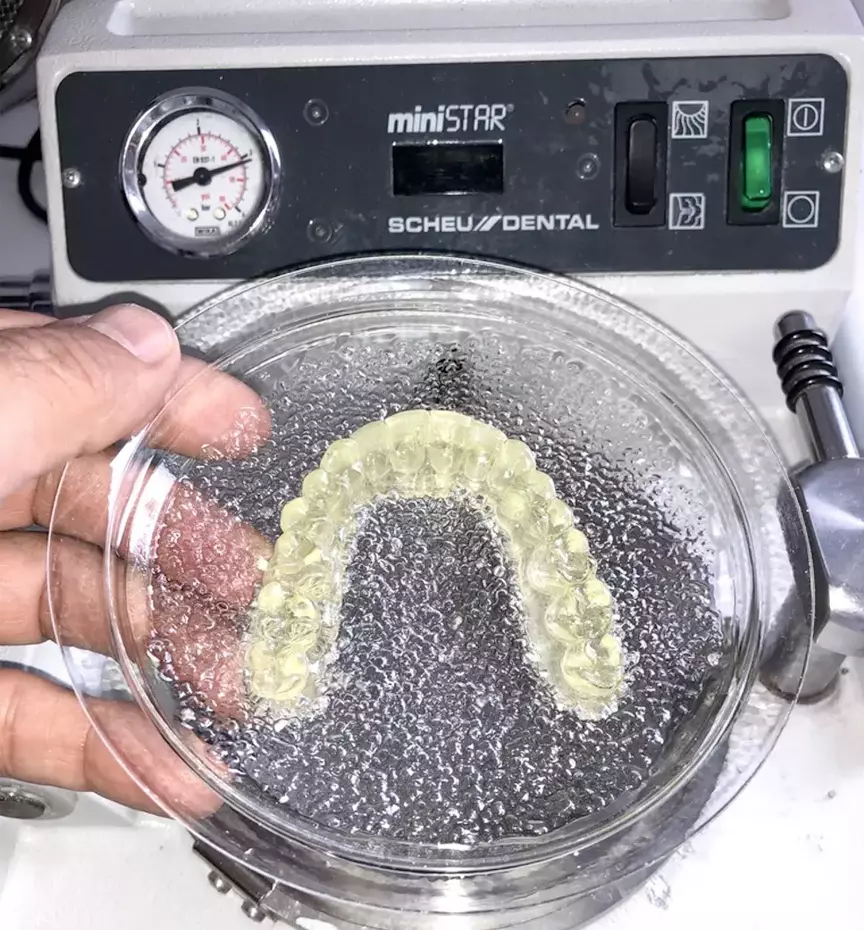 Thermoforming process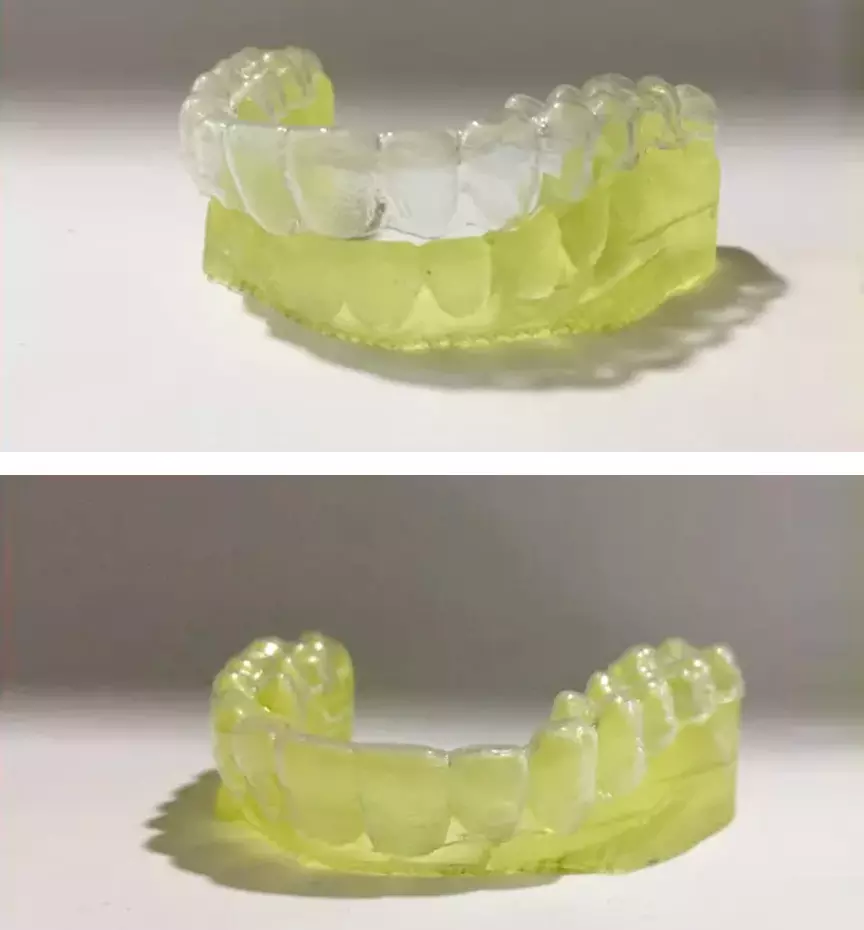 Finished sequential aligners
Path B - Appliance design/manufacturing
Digital appliance design/manufacture (expansion)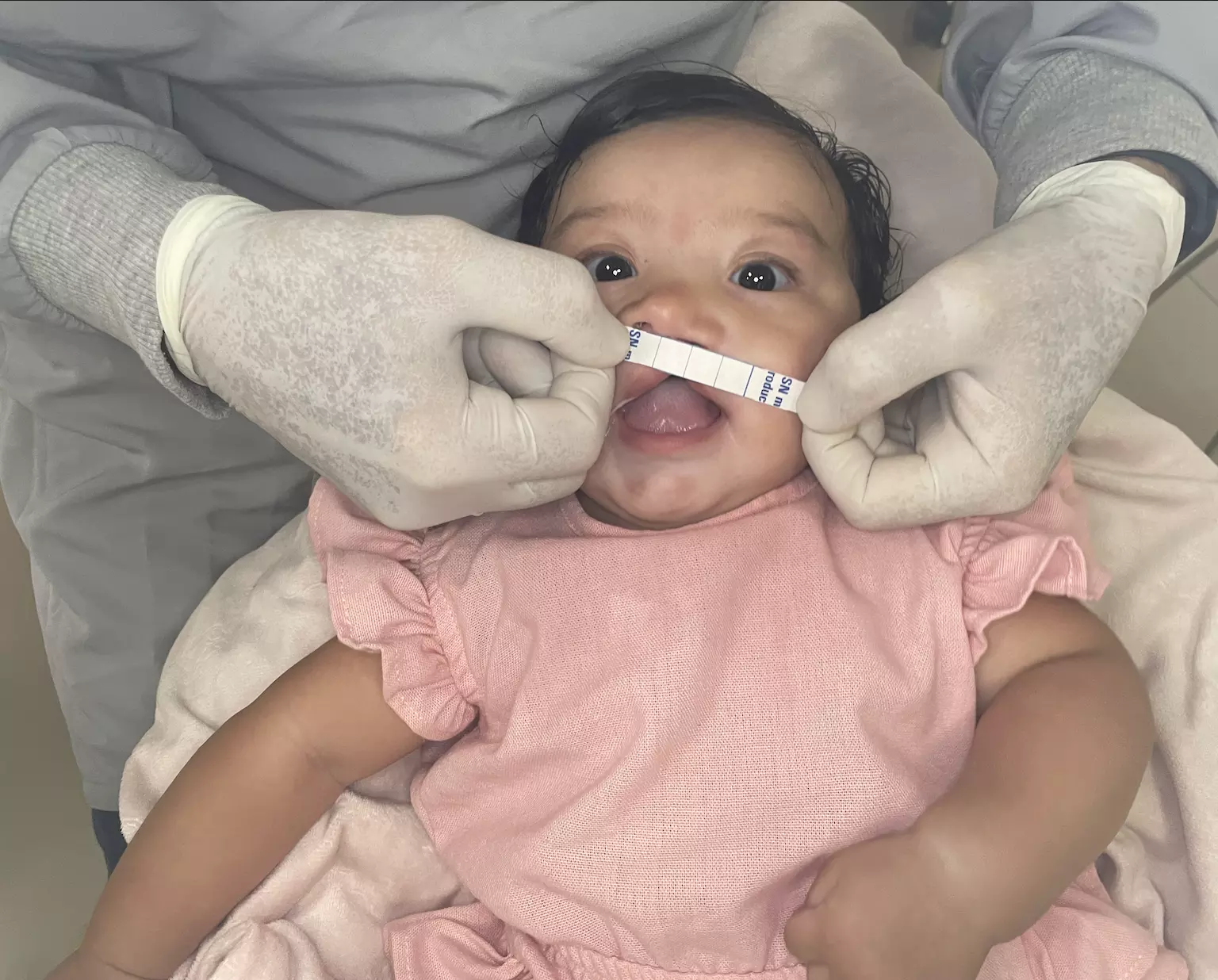 Initial patient scan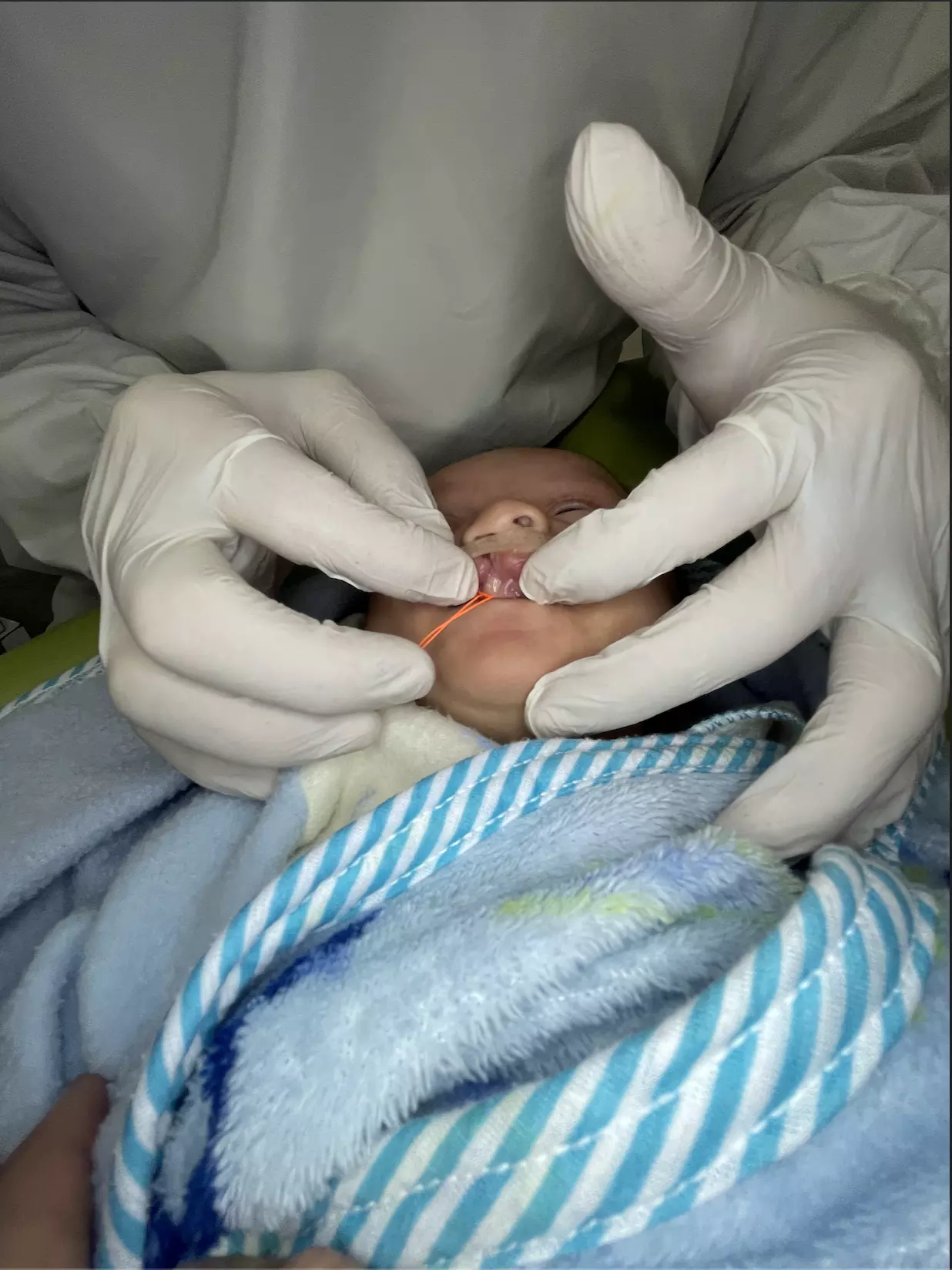 Digitally designed appliance (c.a.d.) 3d structure (dark blue) with welded expansion screw (light blue)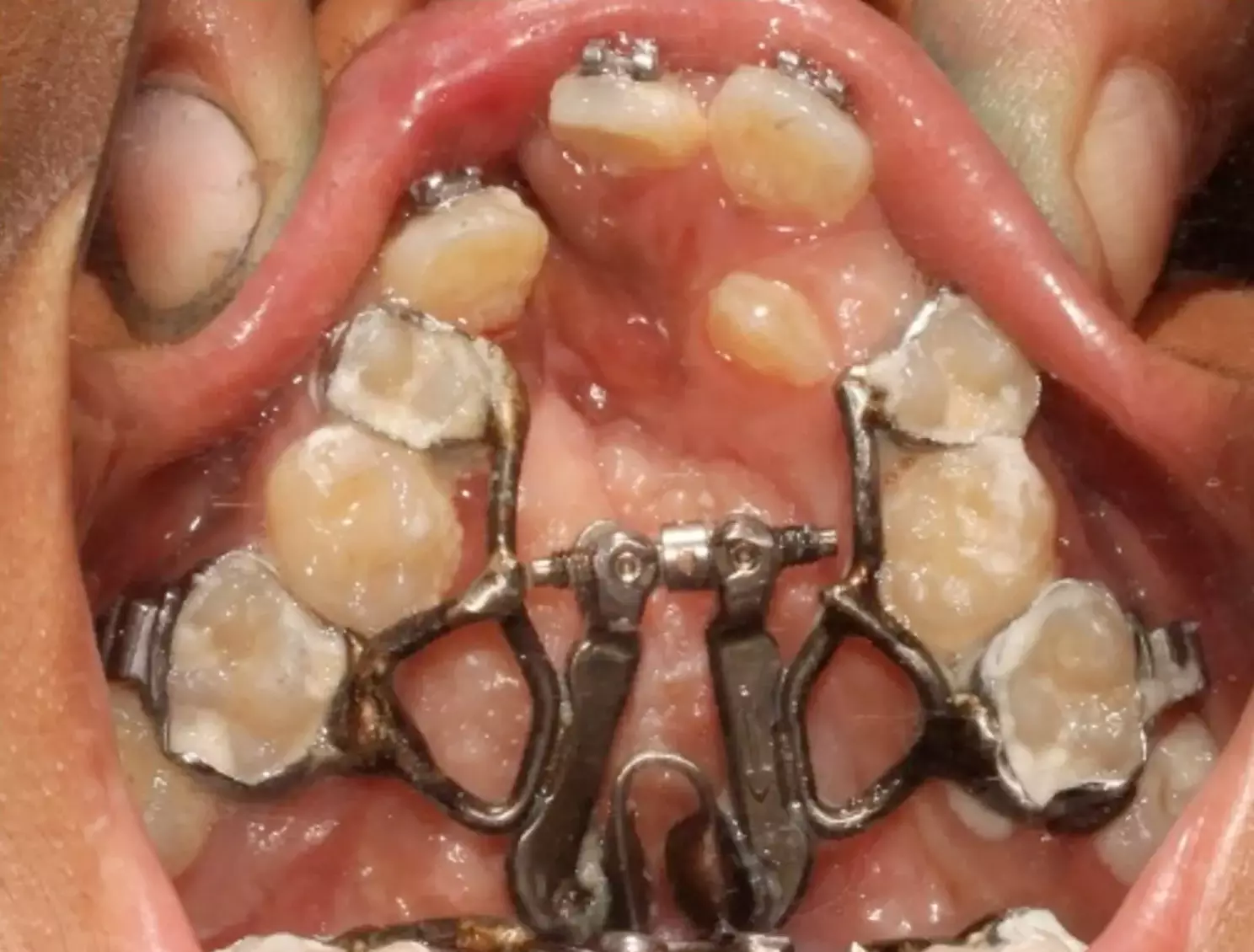 Digitally manufactured appliance (c.a.m.)
Appliance delivery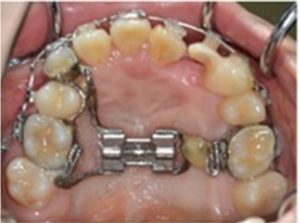 Cemented palatal expander
Following cementation, the patient is asked to get used to the appliance for a week, after which he/she is educated regarding the expansion protocol, which is carried out at home.

Removable plastic aligners
The patient is trained in the use of sequential removable aligners that are to be changed every 2 weeks, at home.
Remote monitoring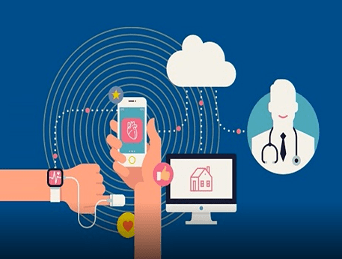 What is remote monitoring?
It is the use of digital technologies to monitor and capture medical and other health data from patients and electronically transmit this information to healthcare providers
Ways of remote monitoring?
Devices that track heart rate, blood pressure, oxygen levels, sleep quality, etc. These are collected from the patient's location, then analyzed, interpreted, and transmitted to the caretaker at another location.
Self reported photographs can reveal lack of tracking of the orthodontic aligner, defining when the patient must travel to the treatment center for in-person appointment with the specialist.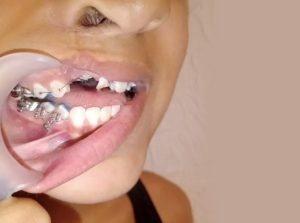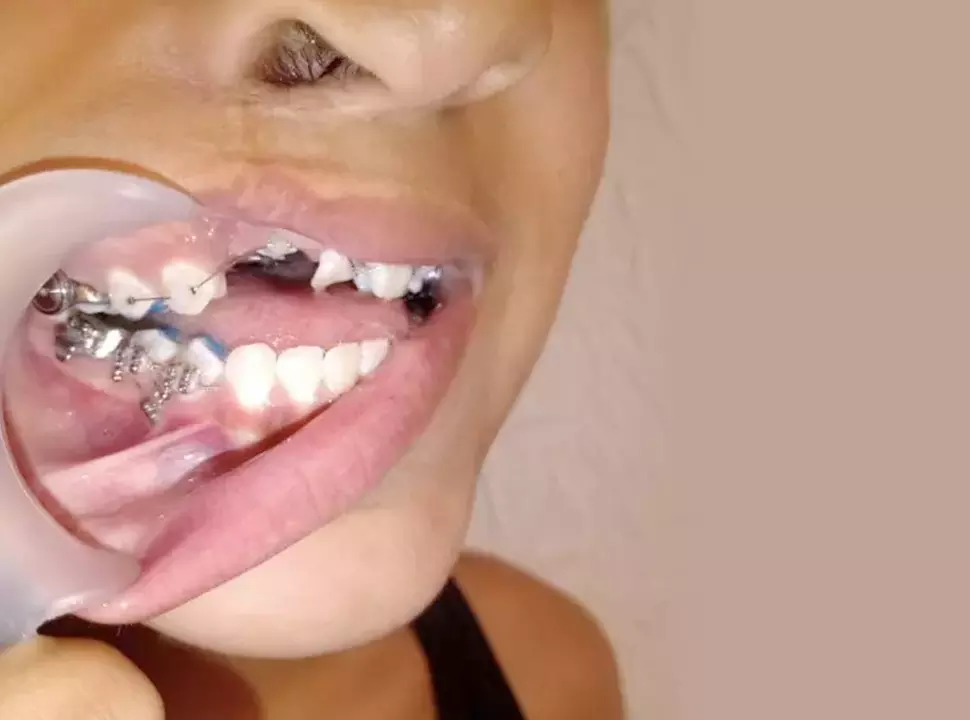 .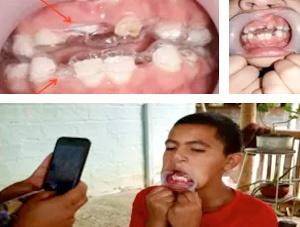 Cellphone-based, at-home, self reported photographs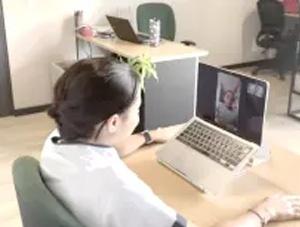 .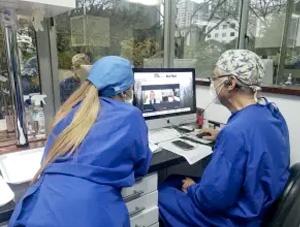 Remote cellphone-based consultation
In-person appointments
REQUIRED WHEN:
Loss of "tracking" or improper fit of appliance (re-scanning is required), sometimes due to exfoliation of deciduous teeth..
Re-training in oral hygiene.
Re-training in use/activation of appliances.
Fractured or loss of appliances.
In cases of appliance-induced ulcers or irritation.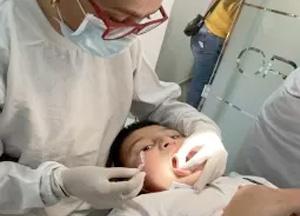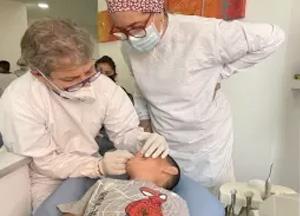 .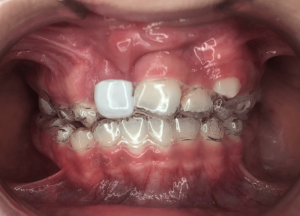 Pre Treatment
Post treatment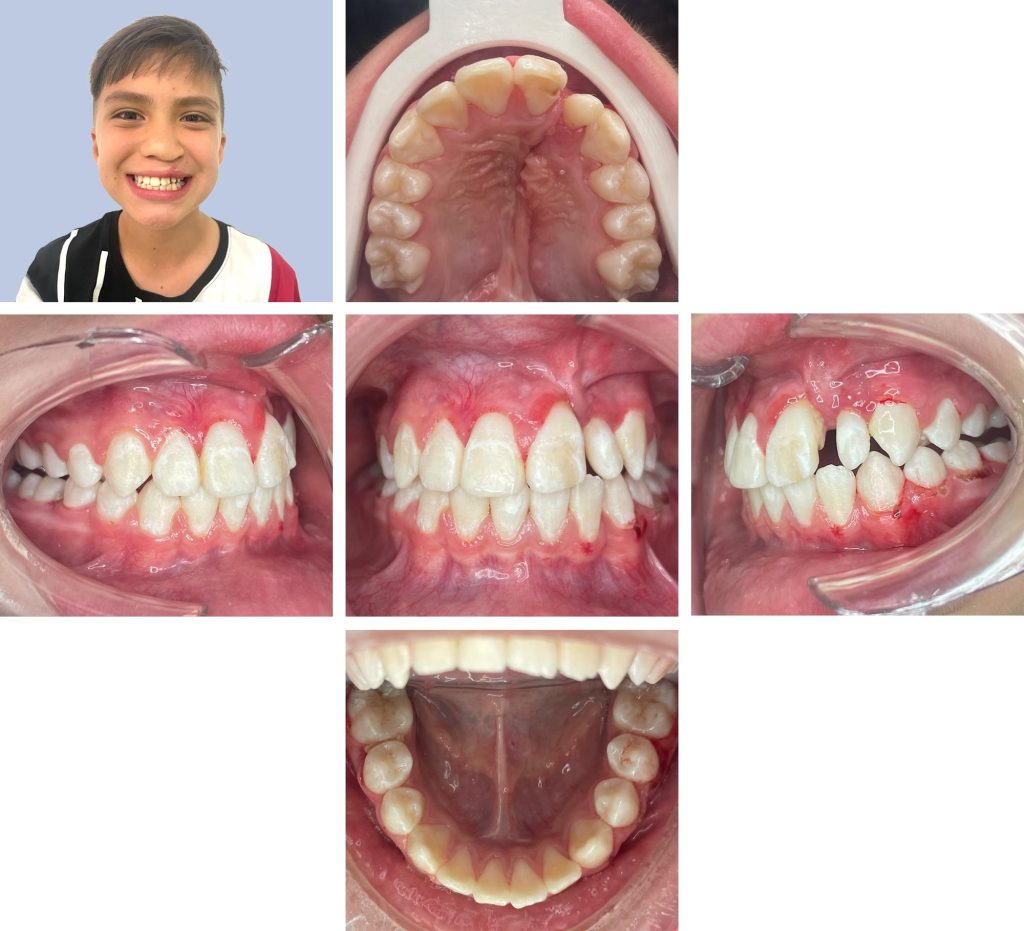 Upper aligner during active treatment